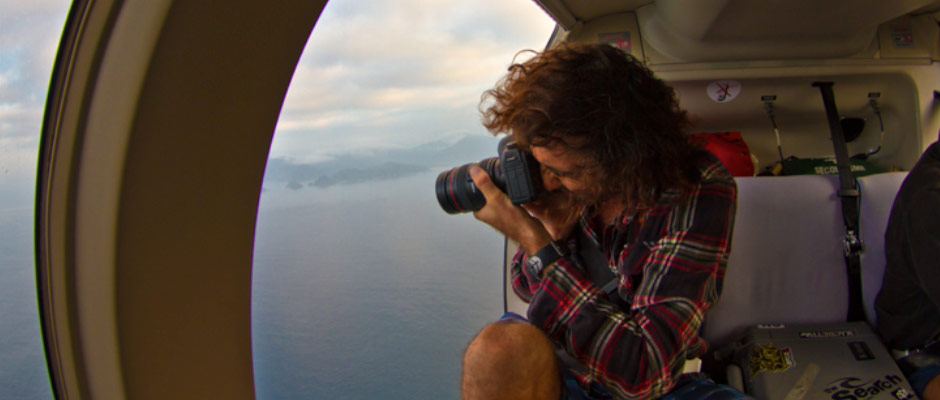 Mick Curley Biography
Mick Curley grew up In Queensland, Australia on and around its beautiful beaches and ocean. His passion for photography grew from traveling around Australia a number of times shooting landscapes, people, places, oceanscapes and surfing. First coming to Indonesia on surf trips and holidays, Mick developed a connection with the people, incredible waves, rich diverse culture and the infectious relaxed way of life. Mick has worked with many of the world's top surfers not only in Indonesia but also around the globe.
Mick Is one of the worlds leading surf photographers with his work highly regarded and recognized worldwide. He is regularly published in top magazines and publications throughout the world and has worked for clients such as History HD, Discovery Chanel, Canon, Red Bull, Rip curl, Billabong, Oakley and Quicksilver to name a few. Mick not only shoots Surfing but an array of photography including fashion, portraiture and landscapes which on top of his surfing career, has landed him with many covers and ads in top magazines like Vanity fair, Adventure, Surfers Journal, Tracks, Surfing life, Surfer, surfing world and many book publications. His Fine art prints can be found in homes, offices, restaurants and galleries around the world.
Mick can deliver the style and quality that you expect from a high-end professional photographer and can shoot to your needs weather it be studio work, Location, commercial, product, architecture or fashion. Mick still finds time to surf almost every day and feels himself lucky to be living and fulfilling his dream with his family always close by. A natural flair for creative landscape, lifestyle images and portraiture, its shows a very passionate and diverse photographer. Mick sums it up best "You never work a day in your life if your doing something you love. I love what I do, I have a great lifestyle and have a beautiful family to share it with, I work with incredible people and get to surf most days and wake up each day looking forward to what its going to bring, no day is ever the same".